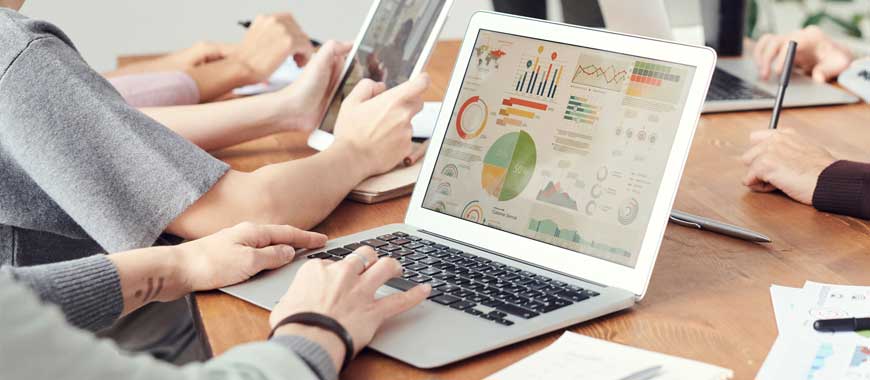 Analytics and property management: Five trends that are changing the game
The rise of millennials has fundamentally changed the US real estate and property management market. Studies increasingly demonstrate the millennial generation's preference for renting, rather than owning property. Millennials also have a liking for everything digital, and this has pushed technology into almost every aspect of property management.
Let's look at some of the ways by which advanced technologies have been reshaping the US real estate and property management.
Analytics is everywhere
One of the transformative triggers of modern-day property management is data analytics. In just a short span, analytics has crept deeply into property management, allowing property managers to reap its benefits. From interpreting large volumes of data to marketing, we see thousands of examples every day of how analytics is adding value to routine property management activities.
1) Campaign evaluations:
Analytics has revolutionized the way property managers handle their marketing and advertising campaigns. Today's advanced analytical algorithms are adept at extracting key indicators of campaign success, like performance and ROI, in real-time, and are widely used in determining campaign direction.
2) Trend analysis:
Property managers need to reduce vacancy rates and keep turnover rates optimal. Big data and analytics can be used to monitor market patterns and make better predictions, and these insights help to streamline tenant cycles.
3) SEO optimization:
Search-optimized web platforms are essential to maintain high search engine rankings. The pull of a great website cannot be undermined, when it comes to attracting leads, retaining their attention, and converting them into viable tenants. Property managers are using SEO techniques to ensure their pages are top-ranked, and are easily discoverable on leading search engines.
4) Operations analytics:
Timely work order management is key to keeping tenancy rates high. Advanced analytics equips property managers with the right insights to manage work orders and service requests effectively. This in turn results in reduced time for servicing and repair as well as tremendous cost savings. [Know More]
5) Financial reporting:
This can be the toughest part of the job for many property managers, especially if it involves multiple properties, and recent mergers or acquisitions. Analytics helps to extract the right intelligence from vast, unstructured data pools, helping property managers make wise, on-time decisions. [Know More]
Leveraging the power of visualization
Analytics is just one end of the spectrum. For great analytics to translate to great calls-for-action, they need to radiate information. (Watch out for our upcoming blog on the topic). This is especially true in time-bound scenarios, involving real-time decisions that can make or break your business.
A true business intelligence application can help property managers save valuable time by giving them real-time competitive or operational insights proactively. Visualizations are a key part of this. One of the leading tools in the market, Power BI, combines analytics with powerful visualizations to help property managers easily decode complex financial or operational reports!
Power BI's power-packed visualizations are rapidly becoming an industry favourite. To find out how you can use Power BI to your advantage, write to us at info@beetlerim.com