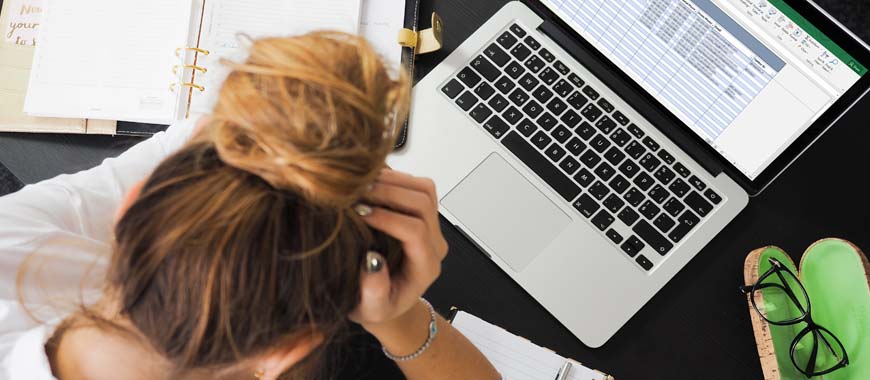 Power-packed financial reporting for property managers
With Power BI
For many property managers, financial reporting can be the toughest part of the job. Month- or year-end closing involves critical reports that need to be built, and last-minute data to be consolidated and validated. All this effort can go to waste if the end report is incoherent, and does not give out the right insights for decision-making.
Typically, a property manager in the US deals with a minimum of five basic reports:
Balance sheet
General ledger
Income and expense statement
Payables and receivables
Bank reconciliations
These are complex, detailed reports that often contain vital information that could make or break your business.
But how effective are they in conveying them to decision-makers?
Let's consider two scenarios:
Multiple properties: In most cases where reporting involves multiple properties, a lot of time is spent on compiling and validating Excel sheets. Version control, data duplication and data loss are all major issues here.
M & A: Financial reporting can be even more cumbersome for companies that have recently undergone a merger or acquisition. Then come the issues with standardizing report formats, consolidating data, and aligning reporting timelines.
Lost in translation
With all this chaos, it is understandable if most of the time reports fail to convey competitive intelligence to property owners and clients. Meaningful insights tend to get lost between hundreds of rows and tables and complicated charts. Even with the right reporting tools, comparative analysis and siloed information can be a real problem. Industry-leading reporting and visualization tools like Power BI can be lifesavers in such situations.
What's great about Power BI?
Granted, Power BI may not have originated as a financial reporting tool, but it has certainly evolved into one - by popular demand.
Its unique capabilities can be the difference between winning and losing in the market:
Power BI can be a standalone tool, or it can work alongside your current financial reporting tools, like Excel.
Reporting, dashboarding and visualization are Power BI's biggest strengths, which means you get the luxury of high-level overviews as well as drill-down granular analysis and comparisons for critical financial statements like P&L or cash flow.
Forecasts are made accurate with Power BI's advanced predictive analytics capabilities.
Improved version control means minimized data discrepancies and zero data loss.
It can light up even the most mundane of reports, with up-to-date and easy to interpret visualizations.
KPIs like tenant turnover, net income and y-o-y maintenance rates can be easily spotted.
Real-time reporting gives managers more control over their data and reports.
Unlike Excel, Power BI's scalability enables it to handle multiple properties and multiple data sources with ease and efficiency.
One of the most powerful reporting and analytics tools in the market, Power BI opens avenues to swift and easy consolidated financial reporting. It can be used to showcase the financial metrics of your properties to key stakeholders in a high-impact and compelling manner.
To explore how you can leverage Power BI to step-up your financial reporting process,
email me at info@beetlerim.com