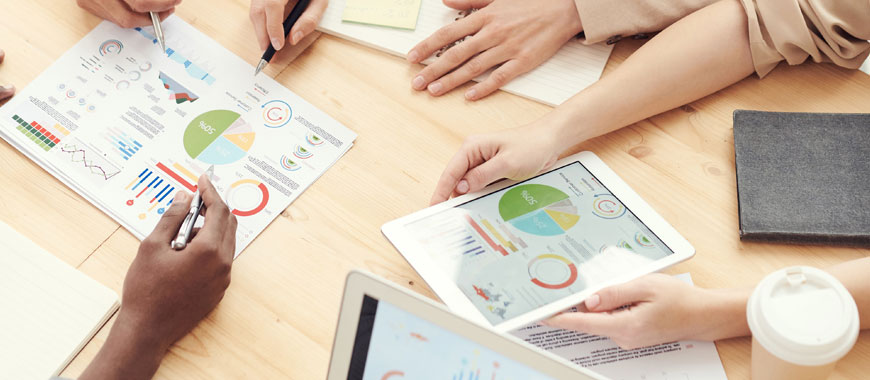 Work order management for properties made easy!
Through Microsoft Power BI
Timely work order management and servicing are key to keeping property values high. They are also among the best ways to ensure high tenancy and tenant satisfaction rates. Property managers often spend thousands of dollars every month in property upkeep. This expense can be considerably minimized by using the right technology for managing work orders and service requests, and using it to gain insights into streamlining workflow, enhancing collaboration and prompt issue resolution.
Advanced analytics and visualization are great ways to gather these insights.
Let's face it - for multiple properties spread across geographies, manual handling of work orders and service desk activities can be tedious. Often, this involves property managers skimming through volumes of data, creating complex manual reports (or requesting them from IT), analysing them and arriving at accurate predictions.
Without technology-driven business intelligence and data visualizations, this can mean waste of valuable time; not to mention at excessive costs.
What's the solution?
Industry-leading tools like Microsoft Power BI are property managers' best friends. Power BI is ground-breaking in its ability to aggregate multi-source data and process it into powerful visualizations. These visualizations can reveal a world of untapped opportunities by unlocking critical information, allowing easy interpretations and offering prompt insights.
The end results? Better service, reduced time for servicing and repair, tremendous cost savings, reduced outages, and a happy clientele!
Enhanced work order management and self-service reporting through Power BI
A case in point
Organized work order management is one of the best use-cases in property management, where Power BI can help to reduce asset downtime, keep costs low and clients satisfied.
For instance, Power BI's powerful visualizations and on-demand reports help property managers get a quick summary of work orders scheduled over a select period. Easy viewing helps them understand which activity is consuming the most amount of time, see what work orders are waiting in the queue, which ones are in progress (as per schedule) and so on.
Advanced filters help to drill down data, refine it according to parameters of choice, like client, status, issue type, location, assignee, charges and priority level. This is a great way to get previously unavailable information on repair meantime, track SLAs, and so on. Quick views enable property managers to understand where they're spending top dollar and acquire comparative insights on how this can be minimized.
With all this information in hand, property managers can – for example – easily track down stalled work orders or service tickets and understand the root cause behind the failure to repair or address the issues. It also becomes easier to identify who are the best workmen, and who are frequently falling behind.
Gain 360-degree insights into work order management through Power BI!
Power BI is a crucial ally for property managers, helping them with the right insights to manage work orders, respond to service tickets, and report on status updates, in addition to keeping clients and owners happy.
If you wish to know more about its extensive capabilities,
write to me at info@beetlerim.com